Aquí viven leones
I did the illustrations and comics for this beautiful book written by the spanish philosopher Fernando Savater and his wife, Sara Torres. She was very passionate about it, and I'm very sorry she couldn't see it finished.

The book tells the adventures of writers, his travels and his dwellings. It's a perfect way to introduce yourself into the great literature and its creators.


Ilustraciones para el bonito libro escrito por Fernando Savater y su mujer Sara Torres, 'Aquí viven leones'. Sara se volcó en este proyecto y yo siento mucho que no pudiera verlo terminado.

El libro cuenta las aventuras de varios escritores, sus viajes y sus guaridas. Una manera perfecta de introducir al lector a la literatura y sus grandes creadores.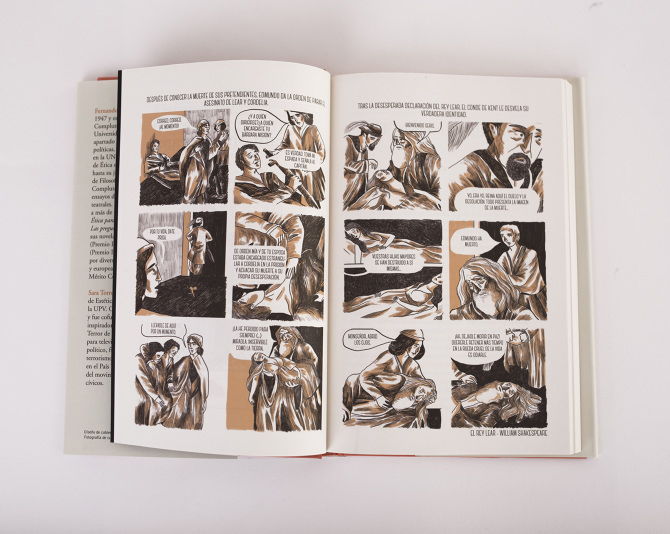 ©Anapurna